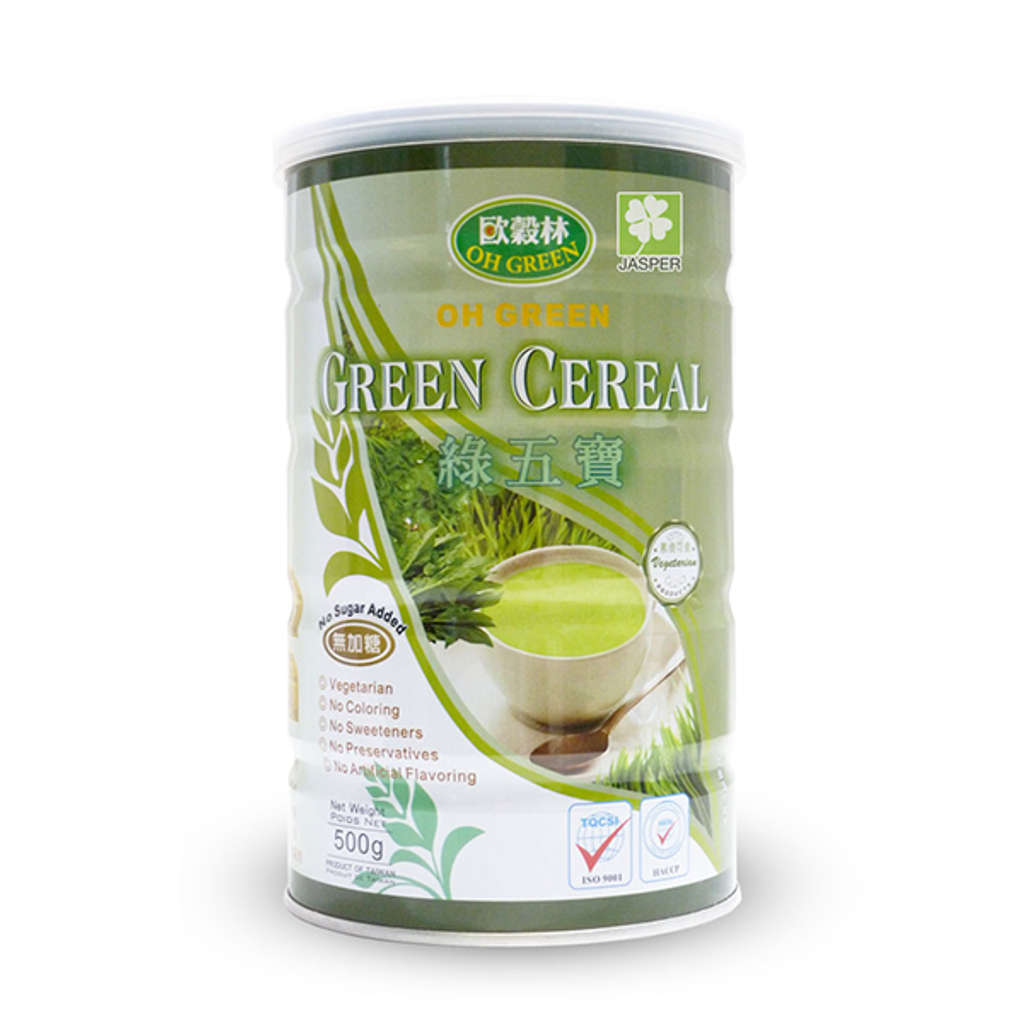 Green Cereal Powder 生机绿五宝
Human's heart, liver, spleen, lung and kidney, is related to five colors: red, green, yellow, white and black. Based on China's Five Elements Theory, when liver is healthy, heart follows. When heart is healthy, the spleen follows. Following, the lungs and kidneys turn better. Your health comes from the reconciliation of internal organs of body, when they achieve balance, you will be healthy.
Green food can cleanse and detox the liver, helping the liver to perform to its best and relieve emotional effect.
Green cereal is superfood for liver health, it suitable for:
Detoxify the liver
Fight acne
Slimming effects
Prevent cancer
Alcoholics
Night owls
Diabetes
Highly stressed lifestyle
Certified ISO22000,HACCP
人体中的心、肝、脾、肺、肾对应五色中的红、绿、黄、白、黑。依据中国的五行理论,肝好心就好,心好脾就好,脾好肺就好,肺好肾也好,肾好肝更好。健康就是体内五脏互相调和,做到五行相生的适当平衡
青色食物对应五脏中的肝。青色食物能通达肝气,解郁,缓解情绪作用。多吃些深色或绿色的食物能起到清肝明目的作用.
成 份:大麥苗、小麥草、菠菜、芹菜、绿豆、綜合疏果粉(凤梨、青萍果、水蜜桃、奇異果、百香果、柠檬、荷兰芹、黃瓜)
绿色谷类适合以下人群:
清肝排毒
青春痘
瘦身
酗酒者
熬夜者
生活紧张者
强化视力


-低温烘培、不燥、不寒、酵素不破坏、养分不流失、不怕虫卵细菌.