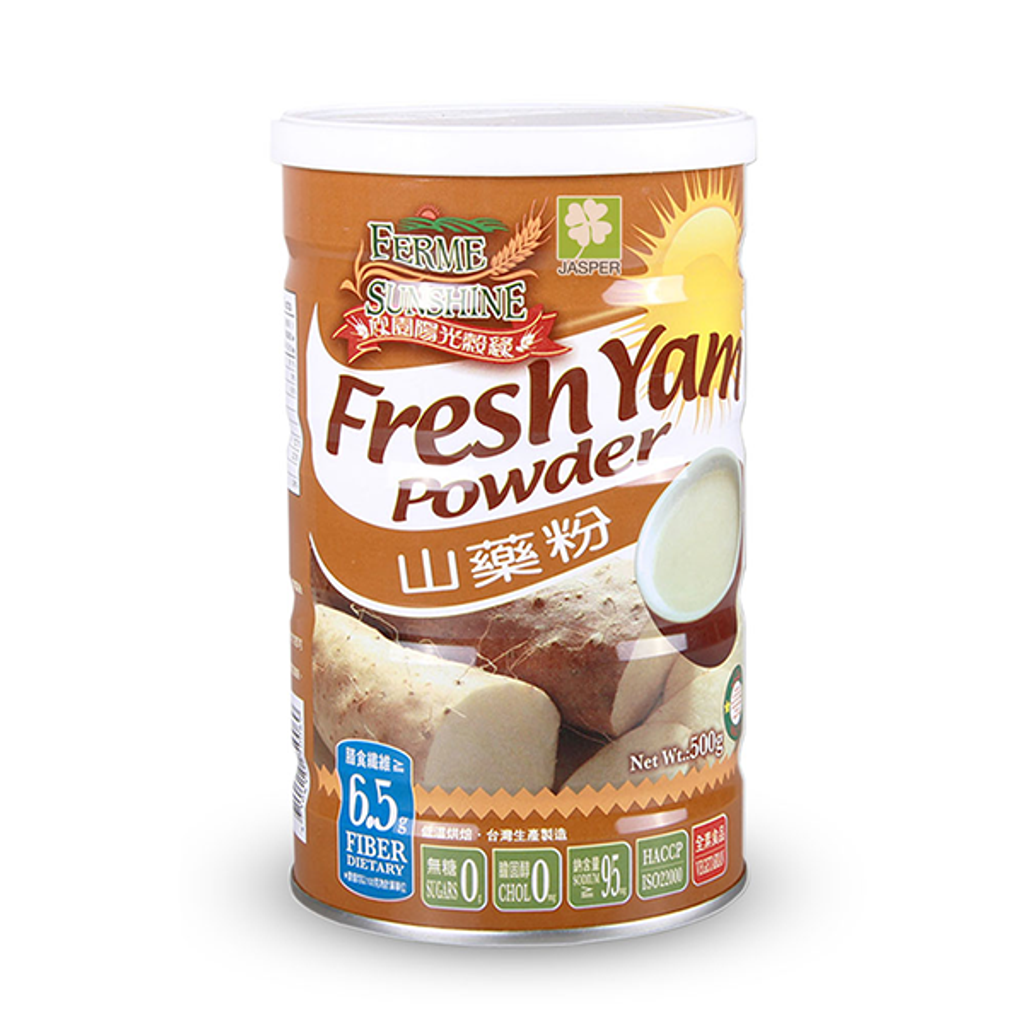 FERME SUNSHINE PURE FRESH YAM POWDER纯山药粉
Brand:Ferme Sunshine
100% PURE FRESH YAM POWDER
Certified ISO22000,HACCP & Halal
Rich in hormonal substances, promoting the synthesis of hormones
Lowers blood sugars, treating diabetes
Boost lungs power and stamina
Treat long term coughing with phlegm
Moisturise the skin, keeping your skin smooth, soft & acne free
Beneficial the kidney and sperm production
Treat wet dream, spermatorrhea, premature ejaculation and impotence.
Treat loss of appetite and indigestion.
Effective improves nocturia and urinary frequency.
含有多种荷尔蒙物物质,经常食用可促进荷尔蒙的合成
补虚降血糖,预防糖尿病
补肺益气补气,止咳定喘化痰
经常使用可以使皮肤红润光泽,焕发青春容颜
填精固肾,增强性功能,对肾虚梦遗,滑精,早泄,阳痿有较好的疗效
对夜尿频尿具有疗效
增强人体消化吸收功能,对食欲不振或消化不良。
增强记忆功能