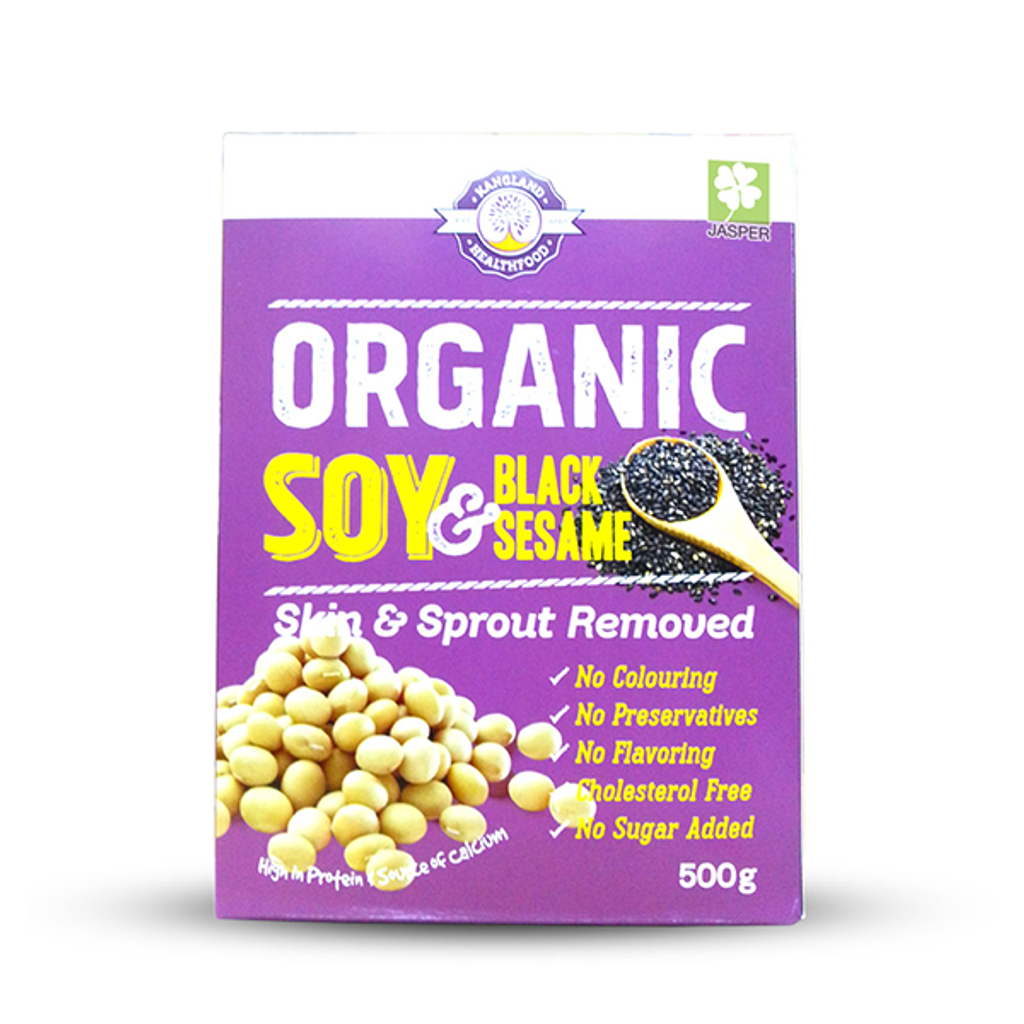 KANGLAND ORGANIC SOY & BLACK SESAME
Brand:Kangland
KANGLAND's organic soybeans is sourced from Heilongjiang, China. After peeling, low-temp grinding, and no sugar, color, preservative and any chemical additives are added, it is now more complete with added millets, oats and black sesame for a whole variety of organic soybean products. It is the best nutritional choice for a mother to give to her child and your child will definitely love Kangland's organic soybeans product series.
For every 100g of soybeans, it also contains 11mg of iron. This amount is not only high, it is also highly absorbable for the body, therefore it is highly beneficial for children's growth and development and iron-deficiency and anemia patients.
Soybean also contains vitamins A, B, D, E and other minerals. It is considered as a non-lactose product, therefore it is the best choice for lactose intolerance children and adults for their dairy products alternatives.