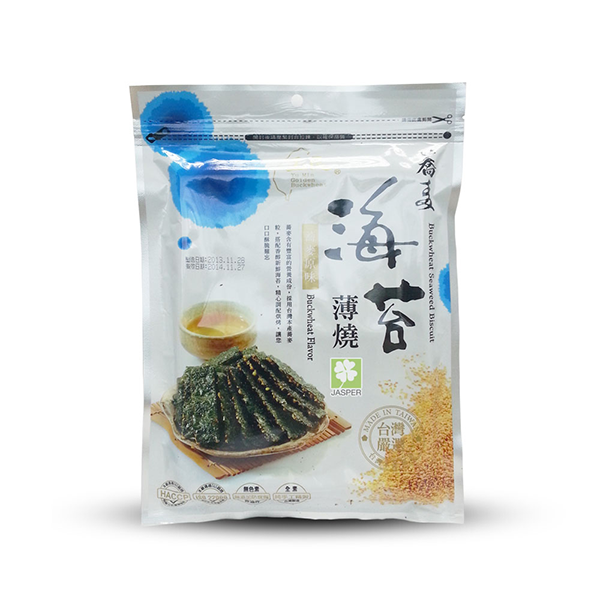 BUCKWHEAT SEAWEED BISCUIT ORIGINAL FLAVOR黄金荞麦原味海苔薄烧
Ingredient: Buckwheat, Seaweed, Sugar, Sea Salt
Authentic Buckwheat flavor, full of fragrance!
Buckwheat is rich in nutrients, giving you full marks for your health!
Produced using Taiwan's authentic Golden Buckwheat, allowing you to savor Buckwheat with every bite!
Combined with fresh and crispy seaweed with a little soy sauce: the exquisite mixture for baking!
Crispy and unforgettable bite each time, best of all, clean and non-greasy fingers after enjoying!
成份:荞麦粒,海苔,辣椒粉,花椒粉,砂糖,海盐
荞麦原味,荞麦香味十足!
严选台湾黃金荞麦粒
香醇新鮮海苔,醬油精心烘烤