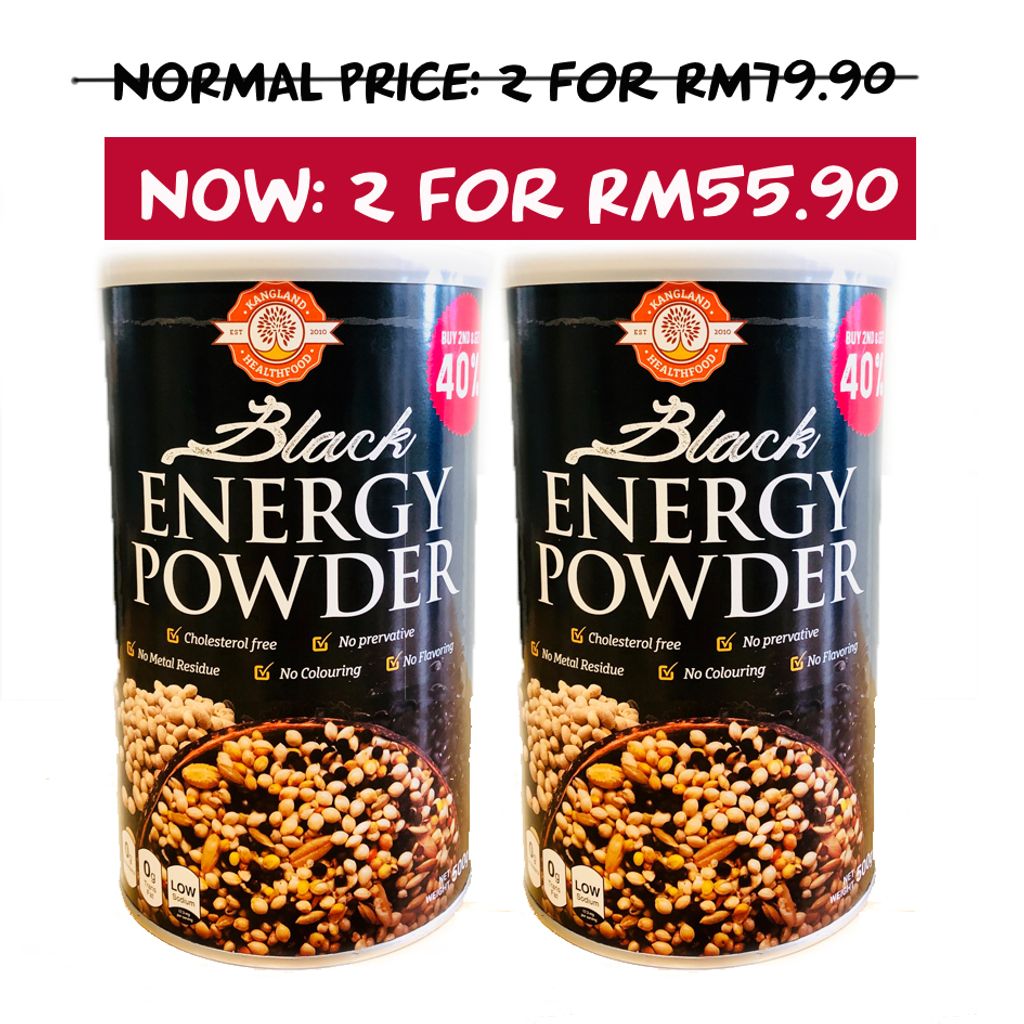 Black Cereal Energy Powder Buy 2 For RM55.90
Promotion Sale: Product expired on August 2021
Black Energy Powder is a healthy beverage that made of various Black grains and Organic Soy.
According to traditional chinese medicines, black colour grains are beneficial in strengthening kidneys functions which resulting anti-aging effects.
Ingredients:
Black Sesame, Black Bean, Black Rice, Black Rye, Black Fungus, Black Corn, Black Date,
Brown Sugar, Organic Soy Powder.

Cholesterol free
No preservative
No metal residue
No colouring
No flavoring
Benefits of Black Energy Powder?
High protein, low calorie, zero cholesterol and easily digestible food.
Contains crude fiber, prevent constipation
Boost energy level
Contains essential fatty acid, helps to slow brain aging process.
Contains Antioxidants from plants, helps to slow skin aging